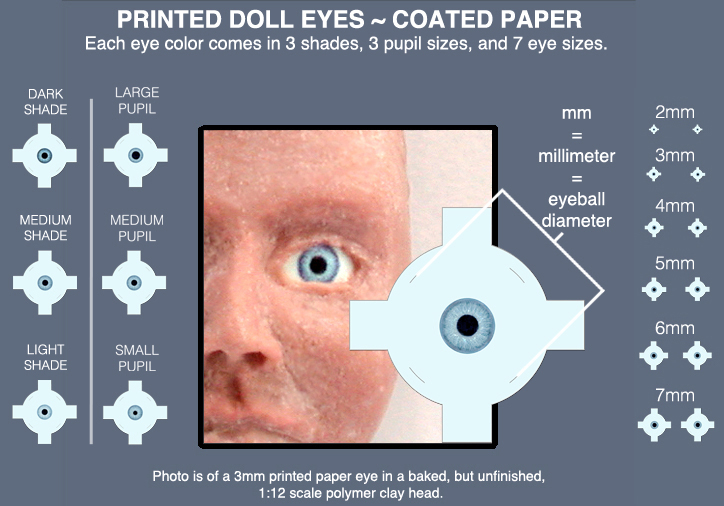 My paper eyes compared to glass eyes (which I used to make):
.
My paper eyes are better:
• My miniature eye pairs are perfectly matched in all respects--the two eyes in each pair are identical.
• Most miniature glass eyes do not match, and the two eyes in a pair may vary from each other substantially.
.
• My eyes are realistically proportioned with the correct amount of "white" (sclera).
• Many mini glass eyes have too little "white" (sclera).
.
• My eyes cost only $5 per 18 pairs.
• Glass eyes typically cost $5 - $9 per 1 pair.

Glass eyes are better:
• My eyes can be torn if handled very roughly, they can become scratched, and color may fade if displayed in harsh lighting.
• Miniature glass eyes are nearly indestructible and may last forever.
.
• My eyes can be slightly curved using embossing tools.
• Many glass eyes are spherical just like real eyes.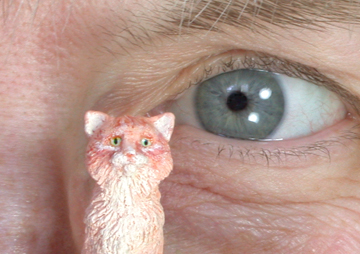 Example of 2mm cat's eyes.

Shop for Jane Walker Doll Eyes